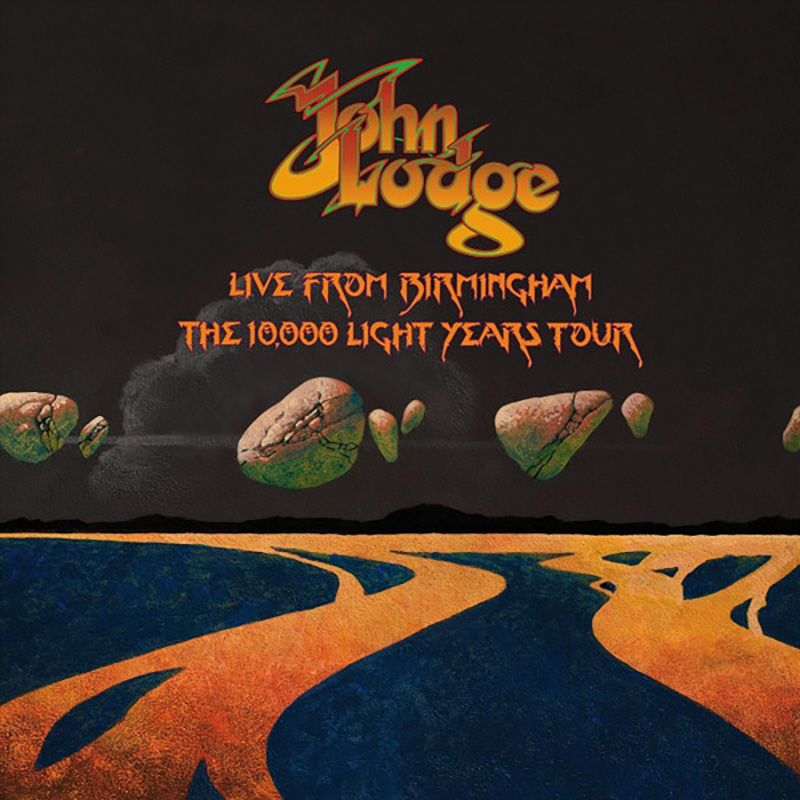 Live from Birmingham
2017
PLAY, STREAM OR DOWNLOAD AT:
1. Light Years Overture 
2. Steppin' In A Slide Zone 
3. In My Mind 
4. Lean On Me (Tonight) 
5. Peak Hour 
6. Get Me Out Of Here 
7. Simply Magic 
8. Candle Of Life 
9. Saved By The Music 
10. 10,000 Light Years Ago 
11. Nervous 
12. Gemini Dream 
13. Isn't Life Strange 
14. I'm Just A Singer (In A Rock And Roll Band) 
15. Ride My See Saw
JOHN LODGE:  LIVE FROM BIRMINGHAM – THE 10,000 LIGHT YEARS TOUR features Lodge's final performance on his first-ever solo tour for his album, 10,000 LIGHT YEARS AGO, which took place in his hometown of Birmingham in 2016.  The box set will contain a CD and DVD of the full concert, in addition to a special "behind the scenes" bonus DVD covering his journey from his New York City release party, through to the final concert in Birmingham. Roger Dean created the artwork for this special project, some 40 years after he first created the artwork for John's first solo album, NATURAL AVENUE. 
Following the 2015 release of Lodge's critically acclaimed 10,000 LIGHT YEARS AGO album, in which its single, "In My Mind," was nominated for "Anthem of the Year" by the influential Prog Magazine, Lodge took his new music to the stage, performing with his own band for the very first time for the UK tour. 
Lodge was joined on stage by his "10,000 Light Years" band, including longtime collaborators Alan Hewitt (keyboards/music director) and Norda Mullen (flute) from The Moody Blues; Gordon Marshall (drums, formerly of The Moody Blues); Tim Maple (guitar) and Gemma Johnson (cello).  The band was specially put together for the UK dates, creating a unique sound, and bringing10,000 LIGHT YEARS AGO, and Lodge's songs from The Moody Blues, to audiences never before heard in a solo arena such as "I'm Just a Singer (in a Rock and Roll Band)," "Gemini Dream," "Ride My Seesaw," "Isn't Life Strange," "Candle of Life," and more.  He also performed the Lodge/Hayward BLUE JAYS song, "Saved By The Music."
John Lodge - Guitar, Vocals, Acoustic Guitar
Gemma Johnson - Cello
Gordon Marshall - Drums
Tim Maple - Electric Guitar, Acoustic Guitar
Norda Mullen - Flute, Backing Vocals, Acoustic Guitar
Alan Hewitt - Keyboards, Backing Vocals